Middle Smithfield Township held its 16th annual Memory Makers Luncheon on Saturday, with this year's theme of celebrating the histories of Pocono Theaters.
MIDDLE SMITHFIELD TWP | On Saturday, August 27, 2022, Memory Makers allowed residents to share old photos and documents to contribute to the township's historical archives. The township and the Historical Commission host these yearly events for long-time residents to capture their stories and memories. Each year's luncheon consists of a different theme. The theme this year was the history of Pocono Theaters. The event was held at the Middle Smithfield Township Community and Cultural Center. See video.
Holly Dennis, Historical Commission Liaison for Middle Smithfield Township, was excited to bring this event to Middle Smithfield Township residents. "This year's theme was the history of theaters in the Poconos, so our historical commission did a lot of research on the history of all those theaters," said Dennis. "There's a really rich history with local theater in this area."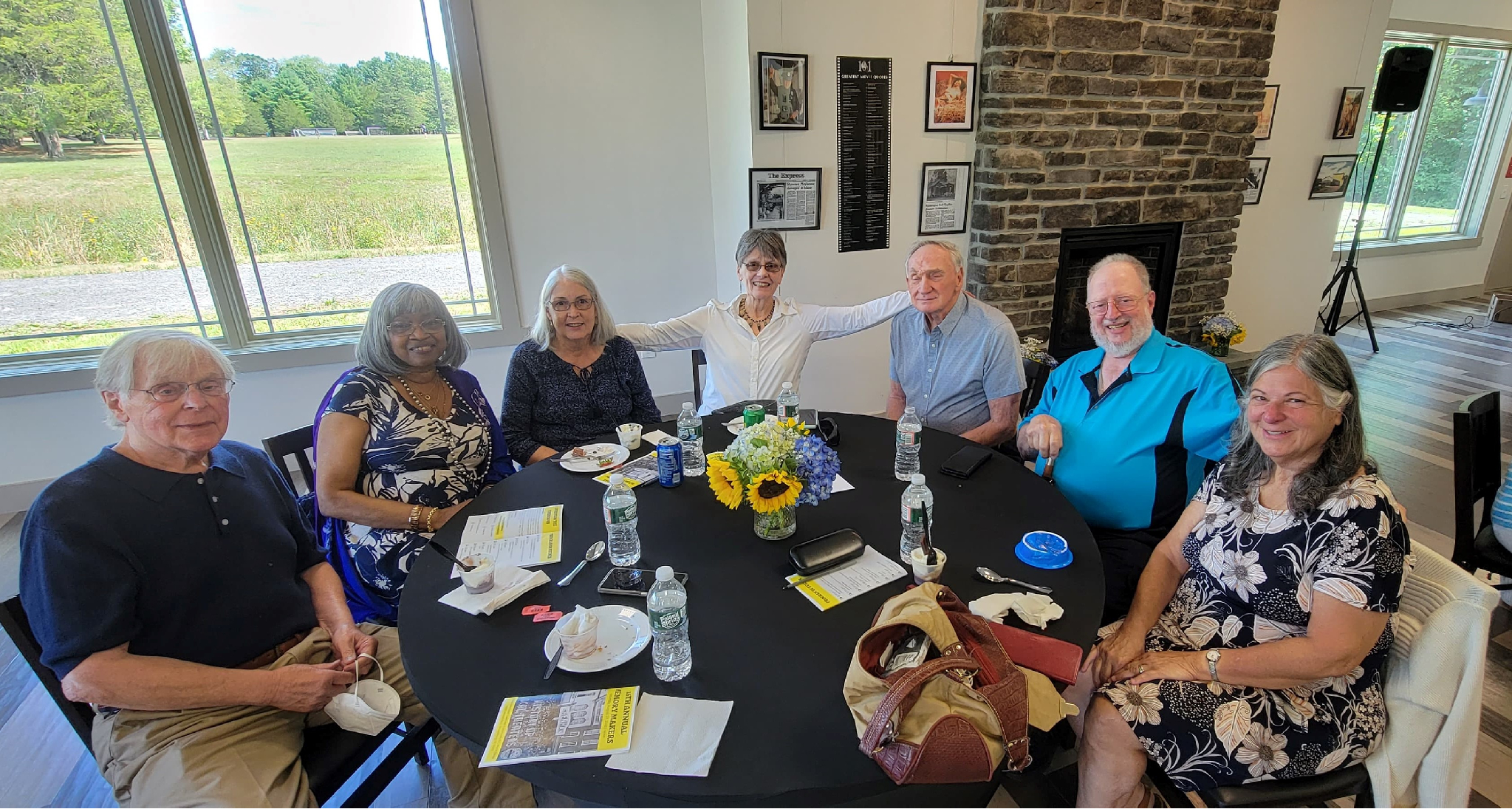 About The Historical Commission
According to their website, the Historical Commission is comprised of historical educators, residents, and committed volunteers that aim to foster and promote public knowledge and interest in Township history. Since its establishment in 2012, the Commission has served as an advisory resource for those interested in township history. Members have identified significant architectural, historical, and natural sites in Middle Smithfield Township; the goal is to create a registry available to all residents.
Contact Information
Middle Smithfield Township Website: https://www.middlesmithfieldtownship.com/
Middle Smithfield Township historical commission Website: https://www.middlesmithfieldtownship.com/historical-commission/
Phone: (570) 223-8920 ext. 132
Email: hdennis@mstownship.com